Unpredictable situations happen and sometimes it causes us to move out of our homes like when your house is on fire, a heavy rain is causing flood, or a storm is blowing away parts of your house that makes it unsafe for your family to stay. In emergency cases like this it is only wise to take precautions by preparing the things you and your family will need if ever you go homeless for a short while and it is only wise to always keep a bug out bag ready all the time.
Bug out bag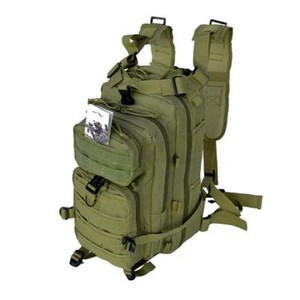 A bug out bag is where you put the all things that needed in cases where you need to evacuate your house. Now the questions in our mind are; what items should you put inside? What kind of bag should you use? Can you just buy one with all the essential items inside? Yes you can! Where? Well you may not find bug out bags easily in your local stores or malls. Good for you there is an online store that has bug out bags for sale, BugOutShop.com.
BugOutShop.com is an online store that provides bug out bags with the complete essentials inside. They're bags are designed to be the lightest with the most needed survival items inside. They have four (4) types that you can choose from:
One Man's Best Friend- a bag that contains items needed by one person
Couple's Evac Bag- with items needed for two people
Family Survival Kit- a bag of essential items for a whole family (max 4. People)
4 Bag System- a bag of essential items for eight people
Each bag is a 72 hour survival kit enough to sustain you or your family to survive a disaster.
Now, if you find the bags are too expensive for you then you can just make your own bug out bag. Just make sure to use a bag that will be easy to grab and carry preferably a backpack. The inside items should include: easy to cook or ready to eat food supplies, water, spare clothes, knife, lighter, first aid kit, flashlights, and the list goes on. Just make sure that you bring what is necessary. But if you have the money to buy a bug out bag then to buy one is the easiest way. As long as you are prepared for whatever disaster may come.